The British Virgin Islands, commonly abbreviated to BVI, have long been the first destination on every first time yacht charter wish list. After your first visit, it becomes the mainstay on your vacation yacht charter list. We have clients who return every year to enjoy this Caribbean territory. 
Covid 19 has been a difficult time for the travel industry and the yacht charter industry has not been immune. The BVI's have had some of the most strict visitor entry protocols in place for the last year. This post is driven by our hope that these protocols will soon be lifted and Charter Yacht guests will once again return to the BVI paradise.
The British Virgin Islands are renowned for their turquoise clear waters, white sandy beaches, and spectacular sailing and yacht charters. Vacationers seeking luxury and adventure will find all that they need on the British Virgin Islands. A British Virgin Islands yacht charter allows you to experience all the beauty and fun that this archipelago has to offer. What could be better than that? Spend your next vacation on a British Virgin Islands yacht charter and experience all the beauty and fun that this archipelago has to offer.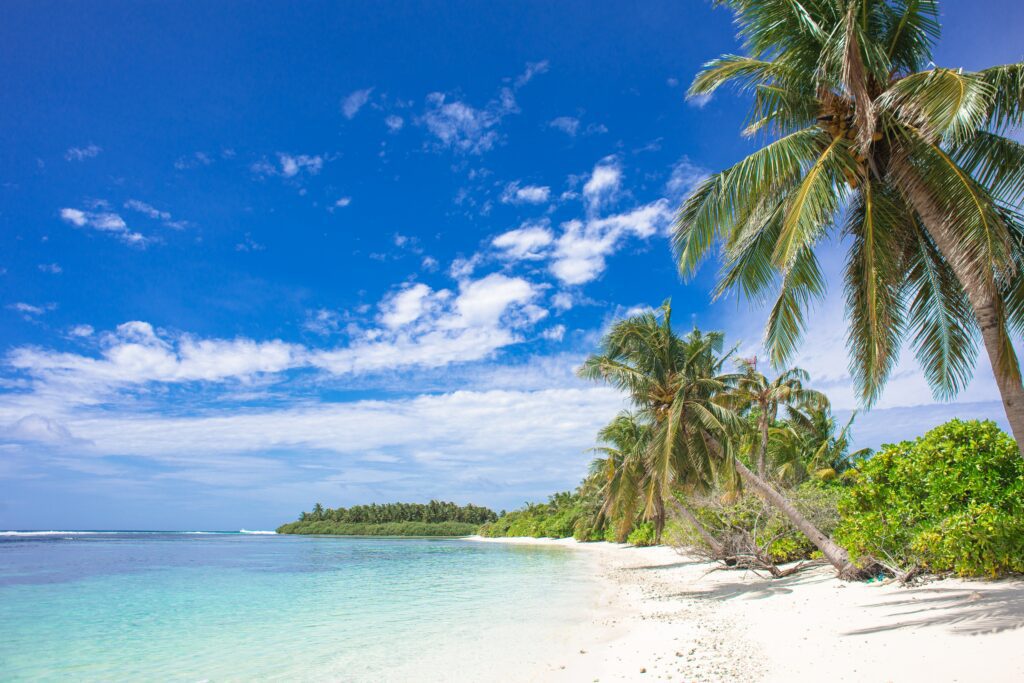 Explore the British Virgin Islands on an All Inclusive Catamaran
The British Virgin Islands are made up of about 60 of the most unique islands, some of which remain uninhabited and have been declared as national parks. There are four main islands in the British Virgin Islands which consist of Tortola, Jost Van Dyke, Virgin Gorda, and Anegada. These are some of the most popular yacht charter destinations as the BVIs provide the perfect combination of luxury and excitement. 
The best part of a British Virgin Islands yacht charter is that they travel to each island so you can experience the archipelago as a whole, or simply visit the islands you wish to see. Your BVI Yacht Charter itinerary is tailored to you and your charter group preferences. 
Adventure Through Tortola 
Tortola is best known for being the largest island in the BVIs. Here you'll find lush green mountains that were erected from the prehistoric volcanic activity that took place in the area. These mountains boast tall cliffsides that provide some of the most breathtaking views of the island and surrounding ocean. The island of Tortola features various white sand beaches with calm winds, perfect for sailing yacht charters. As an island with thriving forests that reside next to pristine beaches, Tortola is a destination you won't want to miss.
Some of the most popular attractions in Tortola are the famous Cane Garden Bay and Smuggler's Cove. 
Cane Garden Bay is a unique curved bay located on Tortola where travelers and locals alike go to swim, sunbathe, shop, dine, and so much more. The bay is protected from harsh winds, making the beaches here perfect for swimmers and snorkeling enthusiasts. There is also an abundance of fine dining options, restaurants, and bars to choose from where you can relax and unwind from the day. Seafood, specifically fish, is extremely popular here and cornmeal fried okra is also an island favorite. Pro tip: make sure you add this as stop on your BVI charter yacht vacation!
Smuggler's Cove is a destination ideal for those who want to explore the open water. Smuggler's Cove is a large anchorage located on the island that provides access to hiking trails, unique kayaking locations, swimming coves, and more natural adventure.  
Relax in Jost Van Dyke
Jost Van Dyke is considered a must visit on your charter yacht vacation. It is the perfect island to kick back and relax on. This island of the BVIs is also well-known for being a common spot for yacht charters to anchor such as the calm bay found in Great Harbour. There are several popular beaches on the island where visitors can enjoy swimming, snorkeling, sunbathing, sailing, and fishing. Laid-back bars and restaurants serve classic Caribbean food and drinks, giving travelers the local Jost Van Dyke experience.   
Some of the more popular beaches on the island are White Bay and Bubbly Pool. White Bay is home to many of the small bars on the island leading vacationers and locals alike to flock to the area so they can enjoy the beach with their drink in hand. Foxys, Soggy Dollar Bar, One Love and Ivans Stress Free are a few of the most notable bars in the BVI's.   
The Bubbly Pool is also quite popular on the island. This hidden treasure is located on the east side of Jost Van Dyke and is known for a pool that acts as a natural jacuzzi. 
Experience the Virgin Gorda Beaches
Virgin Gorda is the third-largest island in the BVIs and is famous for being the home of The Baths. The Baths are a highly renowned part of the BVIs and are considered a must-see attraction on the island. In The Baths, you'll experience a maze of large colorful, granite boulders. Amongst them, you'll find secluded pools and naturally flooded grottoes. Many visitors come to this area to swim, scuba dive, snorkel, and sightsee.   
Other popular attractions on Virgin Gorda include Spring Bay, Devil's Bay, and Savannah Bay—all of which have pristine white sand beaches and clear turquoise waters to wade in. The Virgin Gorda island also boasts tall mountains created from early volcanic activity. Many tourists enjoy hiking to the top of Gorda Peak to take in the amazing sights, snap photos, and gaze out at the sea from the look-tower. 
Scuba Diving and Sightseeing in Anegada
If you're an avid scuba diver or snorkeling enthusiast, then Anegada is the island for you. Coral reefs and ancient shipwrecks can be found below the water's surface. Anegada is known for being a relatively flat land surrounded by beautiful coral reefs and crystal clear waters. It is the only Caribbean island in the BVIs that was made from coral debris and other organic material from the ocean. 
Much of the island's wild marine life lives in the Horseshoe Reef which is located offshore and is the fourth-largest barrier coral reef in the world. Other notable wildlife that live here include flamingos, rock iguanas, and other bird species. This island prides itself on its wildlife conservation efforts and the care they have for the environment that they live in. Some of the popular beaches on the island include Loblolly Bay and Cow Wreck Beach. 
British Virgin Islands Yacht Charter
Are you planning on taking a British Virgin Islands yacht charter vacation? Book your trip with Envy Yacht Charters for the ultimate Caribbean experience! A luxury yacht charter or all inclusive catamaran can help give you the adventure of a lifetime while enjoying the most comfortable accommodations. Whether your vacation needs are for a luxury power yacht, beautiful sailing catamaran, or a private liveaboard for scuba divers, the professionals at Envy Yacht Charters can help. Our all-inclusive yacht charters come in a variety of sizes and qualities. From white-glove service aboard the world's exclusive mega yachts to sipping a tropical cocktail from the deck of your crewed yacht charter - the choices are endless. Connect with us today!