You may have recently heard that travel to Europe is about to change for a large part of the EU. These changes are intended to not only improve and simplify travel procedures but also to ensure safe and secure travel within the Schengen Zone. While many assume the new protocols require a visa in order to travel to the Schengen Zone, which contains 26 European countries, this isn't the case. Though the new travel regulations won't go into effect until 2022, it's important to familiarize yourself with the new ordinances before you plan your European luxury yacht charter vacation. 
Learn more about the latest travel information to Europe by reading below. If you're interested in taking a luxury yacht charter to Greece, Croatia, or Italy, connect with Envy Yacht Charters to set up a Mediterranean yacht charter vacation today.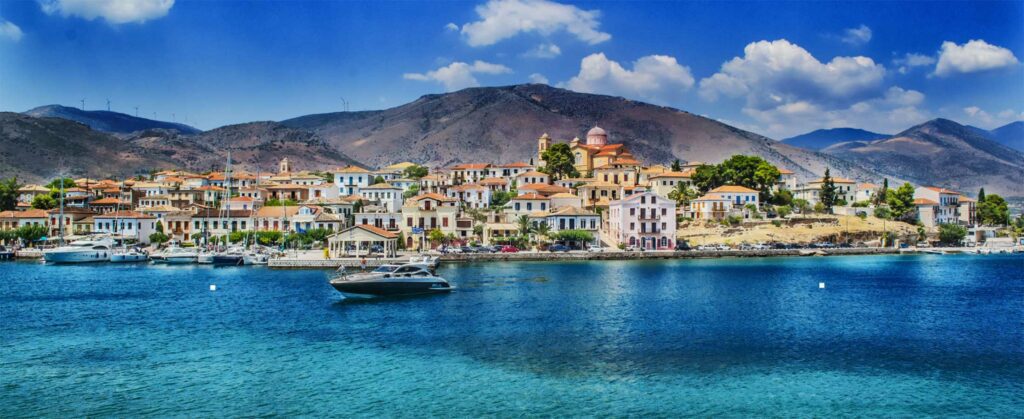 The Schengen Zone
The Schengen Zone refers to the 26 countries within the European Union (EU) that decided to abolish their internal borders to provide free and unrestricted movement or travel to people in this area while maintaining common laws. The new travel protocols are intended to ensure safe and secure travel to the Schengen area above all else, but it does serve other purposes including:
Reduced procedures and application times
Improved management of EU country borders
Improved detection of crime and terrorism resulting in an increase in such matters
Prevents regular migration
Reinforces the Visa Liberalization policy in the EU 
The Schengen Zone contains the following countries:
Austria
Belgium
Czech Republic
Denmark
Estonia
Finland
France
Germany
Greece
Hungary
Iceland
Italy
Latvia
Liechtenstein
Lithuania
Luxembourg
Malta
Netherlands
Norway
Poland
Portugal
Slovakia
Slovenia
Spain
Sweden
Switzerland
What Is the ETIAS and How Does it Work?
The European Travel Information and Authorisation System (ETIAS) is actually an electronic travel authorization system that allows visitors from countries who do not require a visa to enter the Schengen Zone more easily and securely. The electronic system also keeps track of guests' travel records within the area in an effort to monitor travel more closely and keep locals safe. This system is quite comparable to the U.S. Electronic System for Travel Authorization (ESTA) which serves a similar purpose. 
Once the ETIAS* policy goes into effect in January 2022, travelers to the Schengen Zone will be required to submit an application to undergo a detailed security check which will determine if they qualify for entry into the area. This ensures that these travelers are not a security threat to the countries within the Schengen Zone. Also, this new system prevents citizens of countries who do not need a visa for travel purposes from having to go through the long process of applying for a travel visa. Those who are traveling to the Schengen Zone for up to 90 days no longer have to go through the lengthy process of applying for a visa, saving time for all parties involved. 
The ETIAS travel system will gather, keep track of, and update all necessary information regarding visitors. This ensures that guests are approved for entry into the Schengen Zone and do not pose a security risk to the area. It will be used for business and tourism purposes as well as medical and transit reasons. 
*It's important to clarify that the ETIAS is NOT a travel visa. It is simply a pre-travel screening process for travelers benefiting from visa-free access to any of the 26 countries that make up the Schengen Zone. 
What Does This Mean for American Travelers?
Essentially, the ETIAS will require all travelers of countries who are Schengen visa-free to take an extra step when visiting the Schengen Zone. However, this extra step can be completed online for optimal convenience. U.S. citizens will be required to complete an online application and pay a small fee using the ETIAS. All approved U.S. citizens with a valid passport may visit the Schengen Zone and stay for up to 90 days without a travel visa thanks to the new system. 
All travelers will need to provide proper documentation, such as a valid passport, must complete the online application, and pay a $7 fee. A majority of cases will be granted approval within minutes of applying, saving you time and stress. 
Book with the Best Charter Yacht Brokers
The best way to discover Europe is through a private, all inclusive charter where you are able to customize your own trip and remain secluded from other travelers. This once-in-a-lifetime, first-class experience is done your way with the utmost care and safety from the best charter yacht brokers! There is so much beauty waiting to be discovered in these areas and we can't wait to be your guide!
Spend your next vacation relaxing on a luxury yacht charter, just contact the best charter yacht brokers around for an ENVIABLE vacation!