Everyone wants to spend their summer on an island in the sun, and there's no better archipelago than the Bahamas. The Bahamas island chains offer a little slice of paradise for the whole family on your luxury yacht charter vacation. From the vibrant marine life and pristine blue waters to the unique nightlife and dining options, there's something for everyone to enjoy on our Caribbean yacht charters. Our yacht charter crews have the experience to carefully navigate this expansive sailing ground so all you have to do is relax and take in the breathtaking islands for a truly memorable experience.
Whether you're visiting the Exumas, Abacos, or Tahiti Beach we'll help you find the best activities for everyone in your group. Take a look below at some of the most talked-about Bahamas luxury yacht charter adventures. 
Bahamas Yacht Charter in Abacos
If you're looking for fun under the water, then Abaco is the place for you. Known for having hidden barrier cays, underwater caves, and stunning coral reefs, Abaco is a highly sought-after diving destination. And with water visibility of up to 200 feet in some spots, it's easy to see why scuba divers and snorkelers are so fond of the calm waters here. Popular dive sites include those found in Pelican Cays Land and Sea Park along with others on the northern side of the island.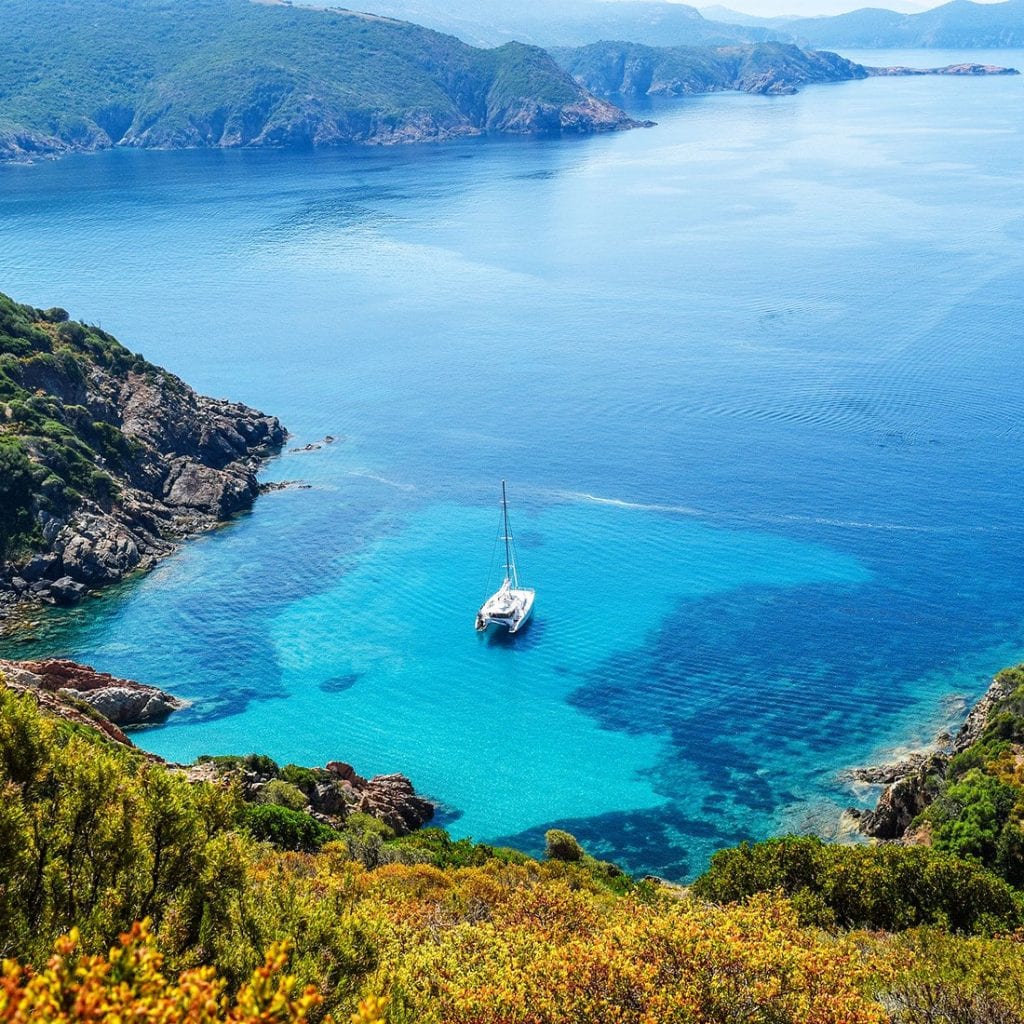 Numerous marinas and docks exist here as well, making it an ideal location for sailing and boating. Here are some of our favorite spots to visit in the Abacos:
Tahiti Beach
This secluded beach area can only be reached by foot, boat, or bicycle. However, its difficult access means this beach is rarely ever crowded and is well-kept in comparison to other beaches. Off the shore are two deep holes where marine life goes to feed and mingle. Here, divers and snorkelers can swim among the sea creatures and coral reefs for a remarkable view of what's below the surface. Sunbathing and casual swimming are also common and very popular among visitors of Tahiti Beach. 
Hope Town
Consider Hope Town to be the Cape Cod of the Abacos. The small-town vibes and unique sights of this little area are unlike any other in the Bahamas. Here, you'll find brightly colored cottages, foliage for miles, and Abaco's most well-known landmark, their candy-striped lighthouse which was built all the way back in 1864. 
The only way to travel through Hope Town is by golf cart or bicycle, so be sure to make arrangements to get around if biking is out of your comfort zone.
Nipper's Beach Bar & Grill
As far as food goes, Nipper's Beach Bar and Grill gives visitors the chance to experience authentic Bahamian food just like the locals do. Every Sunday, Nipper's hosts a beach Pig Roast from 12:30pm-4pm. Some of the food made up by the restaurant include roast pork, BBQ, mac and cheese, corn, potato salad, coleslaw, and more. 
Experience The Exumas on Your Sailing Yacht Charter
The Exumas are an ideal Bahamas luxury yacht charter destination since water depths allow for private yachts to dock here, but are not acceptable for larger cruise ships. This calm island is full of secluded white beaches with crystal clear waters to swim, dive, and snorkel in. There are over 365 cays to explore here, all of which offer a laid-back atmosphere allowing guests to fully unwind and relax. 
The Exumas provide some of the most unique Bahamas experiences and are perfect for travelers who like to explore the confines of nature. Some of our favorite spots in the Exumas include:
Big Major Cay 
Big Major Cay is popular for being home to the famous Pig Beach. You may have seen photos of visitors swimming with pigs in the ocean during their Bahamas luxury yacht charter, and it was probably taken right here at this very location. No one really knows how the pigs got there, or why they enjoy swimming so much, but it's become one of Bahama's greatest wonders. 
Thunderball Grotto
This quirky island may not seem spectacular on the outside, but within, Thunderball Grotto offers some unbelievable views. With several underwater caves and holes to swim through, there is much to be seen here such as colorful tropical fish and coral reefs. Known for being named after a James Bond movie and for being the film set of many Hollywood movies, Thunderball Grotto is a must-see on your Bahamas yacht charter. 
Bonefishing in Exuma
If you're looking for a truly unique, and challenging, activity to partake in, give bonefishing a try. Exuma is world-renowned for bonefishing which is the art of fly-fishing for bonefish. The bonefish puts up quite the fight for its small size increasing the challenges of fishing bar none. 
Other popular activities to partake in when visiting Freeport include visiting the Bahamian Brewery, swimming with dolphins, and taking a walk through Count Basie Square. 
Bahamas Safe Travel Information
The Bahamas are a great social distancing destination thanks to all of the secluded cays and islets that surround the island. Bahamas yacht charters essentially allow you to have your very own private beach for the day, which is the ultimate safe location for your vacation. The Bahamas are also taking extra precautions to ensure the safety of locals and visitors which include required health screenings, the use of Health Travel Visas, and daily health updates. Currently, the Bahamas are taking every necessary step to keep everyone on the island happy and healthy. 
To learn more about the travel restrictions and guidelines of the Bahamas, take a look at this Bahamas Tourism Guide. 
Bahamas Luxury Yacht Charter
Are you planning on taking a Bahamas yacht charter vacation? Book your trip with Envy Yacht Charters for the ultimate Caribbean experience! A luxury yacht charter or all-inclusive catamaran can help give you the adventure of a lifetime while enjoying the most comfortable accommodations. Whether your vacation needs are for a luxury power yacht, beautiful sailing catamaran, or a private liveaboard for scuba divers, we can help. 
From white-glove service aboard the world's exclusive mega yachts to sipping a tropical cocktail from the deck of your crewed yacht charter - the choices are endless with Envy Yacht Charters. Connect with us today!