Welcome to the ultimate dive vacation experience!  We will embark on an underwater adventure like no other, as we delve into the exquisite scuba charter offerings of Envy Yacht Charter. Novice to experienced divers alike will find themselves enchanted by the luxury, convenience, and safety that these private crewed yacht charters bring to the table. So, put on your wetsuit, adjust your diving mask, and let's plunge into the breathtaking world beneath the waves in Fiji!
Fiji is renowned for its pristine waters, vibrant marine life, and stunning coral reefs. It's no wonder that divers from around the world flock to this Pacific paradise to explore its underwater wonders. But what sets Envy Yacht Charter apart from the rest? Let's dive deeper and discover the magic that awaits beneath the surface.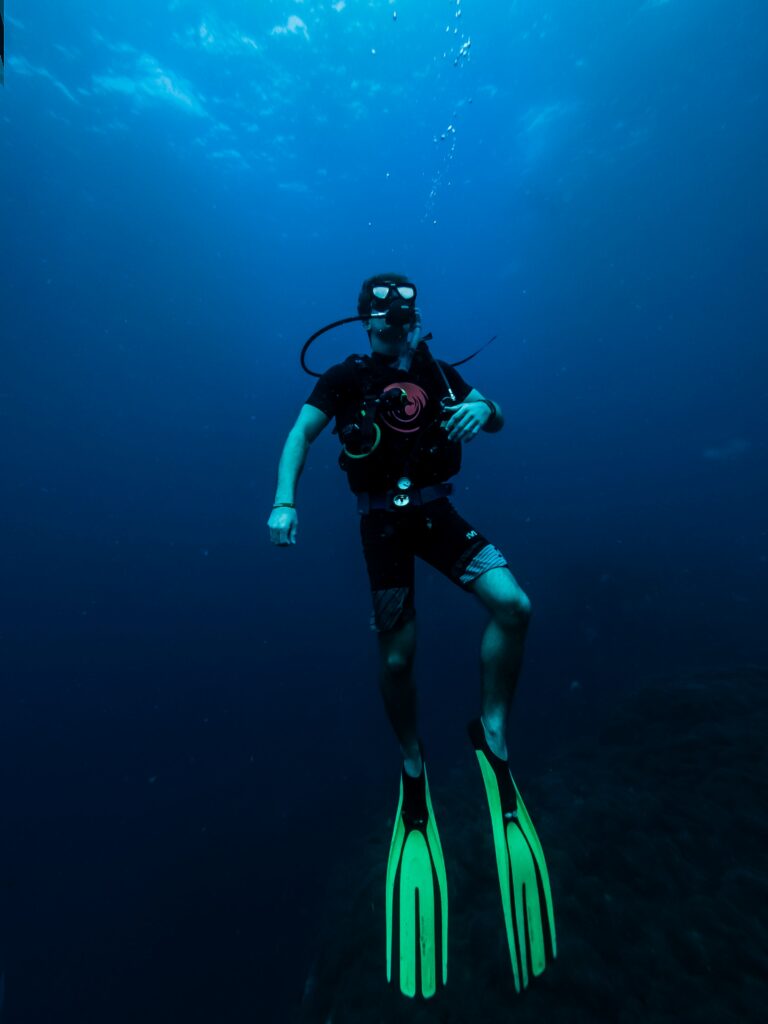 Envy Yacht Charter: Unparalleled Expertise in Scuba Vacations
Envy Yacht Charters has truly mastered the art of providing exceptional scuba vacations. With years of experience working at consumer dive shows and industry-only events like DEMA, they have established themselves as the go-to experts in the scuba diving industry. Their commitment to delivering unparalleled service and expertise sets them apart from other charter yacht brokers.
When it comes to scuba diving, safety is of paramount importance. Envy Yacht Charter understands this and ensures that every aspect of your dive vacation is meticulously planned and executed. Their team of experienced professionals will guide you through every step of the way, ensuring that you have a safe and memorable diving experience.
Luxury Dive Vacations at Your Fingertips
Imagine having your own floating dive hotel, where you and your friends can dive when and where you want. Envy Yacht Charter offers the epitome of luxury dive vacations, with scuba diving liveaboards that provide convenience, exclusivity, and remarkable experiences. Say goodbye to crowded dive sites and long lines – with a private scuba charter, every dive becomes a rewarding and fascinating adventure.
One of the standout features of Envy Yacht Charter is their worldwide locations. No matter where your diving dreams take you, their yachts are ready to find a spectacular site just for your group's scuba charter. Whether you're exploring the vibrant coral reefs of the Mamanuca Islands, swimming alongside majestic manta rays in the Yasawa Islands, or discovering hidden underwater caves in Taveuni, Envy Yacht Charter will take you there in style.
Scuba Diving Packages Tailored to Your Needs
Envy Yacht Charter takes pride in crafting scuba diving vacation packages that cater to all levels of interest and expertise. From resort courses that surpass those offered in typical resort/hotel pools to Open Water Certifications for beginners, they ensure an exceptional learning experience.
For those who are new to scuba diving, a resort course offered on a charter yacht is unparalleled. Imagine learning the basics of diving in the crystal-clear waters of Fiji, surrounded by breathtaking marine life. Under the guidance of experienced instructors, you'll quickly gain confidence and embark on unforgettable underwater adventures.
Experienced divers looking to upgrade their qualifications will find the convenience and luxury afforded on a yacht charter vacation to be incomparable. Envy Yacht Charter offers a range of certification options, allowing you to enhance your skills and explore deeper depths with confidence.
Most scuba charters are equipped with onboard compressors, tanks, and full dive gear, ensuring that you have everything you need for your underwater excursions. Additionally, Envy Yacht Charter provides the option to have a Dive Instructor or Dive Master onboard, depending on your particular needs. Their attention to detail ensures that your diving experience is seamless and stress-free.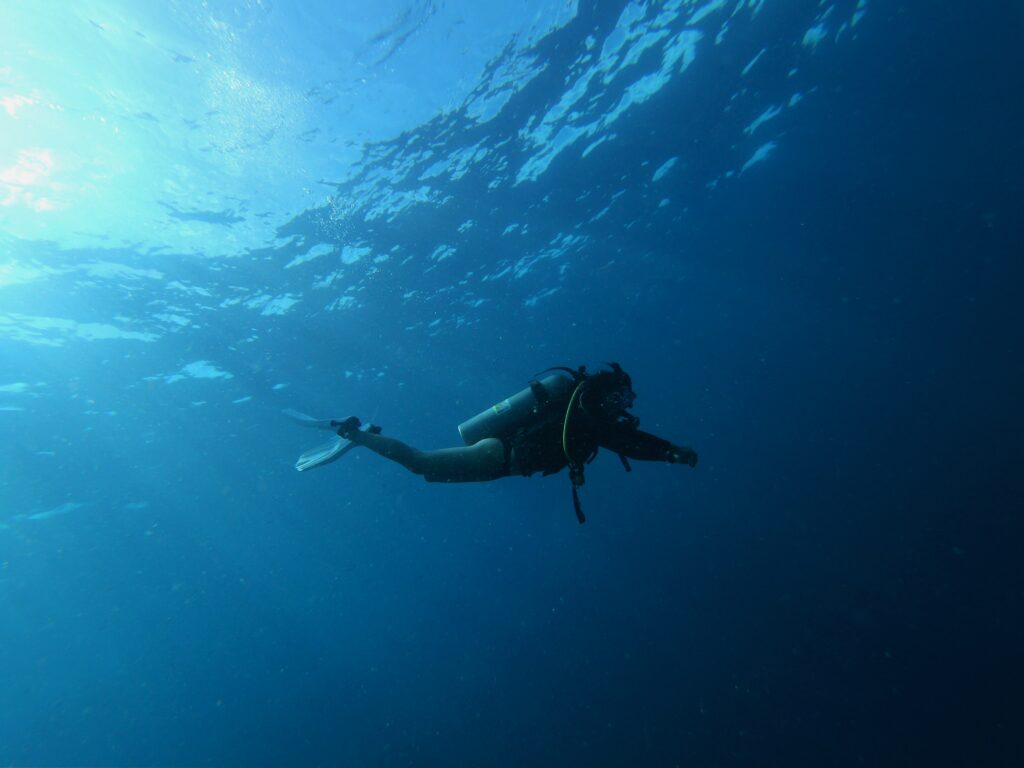 Unforgettable Flotilla Experiences
For an even more exciting journey, Envy Yacht Charter offers the option to join a flotilla. A flotilla brings together several yachts that travel to the same destinations or anchorages each day, providing a sense of camaraderie and shared adventure. By collaborating with multiple yachts, Envy Yacht Charter ensures incredible savings and unique offers for dive groups and organizers.
Imagine cruising alongside fellow diving enthusiasts, sharing stories and experiences, and exploring the hidden gems of Fiji together. The staff at Envy Yacht Charters has worked with many yachts to offer incredible savings and one-of-a-kind offers to dive groups and their organizers. It's an exciting way to travel, bond with like-minded individuals, and create memories that will last a lifetime.
One of the remarkable aspects of Envy Yacht Charter is their ability to create custom-tailored schedules and experiences. You don't have to worry if not all members of your group share the same passion for scuba diving. The dedicated crew onboard can accommodate different activities, ensuring that each member finds their perfect fit.
While some dive, others can snorkel in the crystal-clear waters, bask in the warm Fijian sun, or simply unwind on the luxurious decks of the yacht. The crew is dedicated to providing personalized attention and ensuring that every member of your group has a memorable and enjoyable experience.
As we bid farewell to Fiji's underwater paradise, we reflect on the incredible scuba charter experience provided by Envy Yacht Charter. From luxury and convenience to safety and expertise, they have redefined the notion of a dive vacation. So, start planning your next adventure, and let Envy Yacht Charter transport you to a world of awe-inspiring beauty beneath the waves. Dive into luxury and create memories that will last a lifetime!
Book your luxury scuba charter with Envy Yacht Charter and embark on an extraordinary journey through Fiji's underwater wonderland. Whether you're an experienced diver or a novice eager to explore the depths, Envy Yacht Charter has the perfect package for you. Let them be your guide to a scuba vacation like no other.